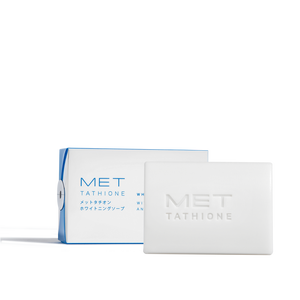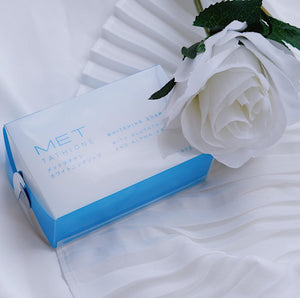 Regular price
Met Tathione Body Soap
---
Say hello to glowing skin with the MET Tathione Glutathione Body Soap. Rich in glutathione to give you that glowing skin you always wanrted. Alpha-Arbutin is added to double glutathione's effects, palm and coconut oil as well as soy bean extracts to even out fine lines and blemishes to reveal smooth, moisturized, and glowing skin.

Ingredients
• Glutathione
• Hydrolised Hyaluronic Acid
• 3-0 Ethyl Ascorbic Acid


Directions:
Lather on wet skin and then rinse. For best results, use with the Met Tathione Lotion

Caution:
Avoid contact with eye area. Avoid broken skin. Avoid prolonged exposure to sunlight.